Updated 7/13/2021
It isn't surprising that Invisalign aligners are extremely popular with teenagers. They can straighten teeth while being less noticeable than traditional metal braces. Made of clear plastic, Invisalign consists of a series of aligner trays that fit over teeth. Over time, the trays exert gentle pressure to gradually move the teeth into the correct position.
If your teen has been asking for Invisalign, you might be wondering how to find a specialist that does Invisalign for teens.
Who Can Offer Invisalign?
Finding a specialist with experience going through the Invisalign process with teenagers can help ensure a smoother course of treatment. Unlike braces, orthodontists are not the only specialists who do Invisalign. Regular dentists can be qualified too, increasing the number of options available for your teen.
In fact, no matter who ends up providing the treatment, the best place to start when it comes to Invisalign is at the dentist's office. Kids should already be seeing a dentist for regular dental checkups every six months. During those visits, the dentist will watch for signs of tooth misalignment or malocclusions such as an overbite, underbite, or crossbite. If they notice issues as the child matures, they may recommend some type of teeth straightening. They will be the best source of information for all of a parent's and kid's questions.
Dentists will advise patients and their parents on what will work best for the type and severity of dental issues. In some cases, braces might be best and the dentist can offer a referral to an orthodontist that they know and trust.
If Invisalign will work for the patient's dental issues, there is a chance that their regular dentist can provide it at their office. Parents and teens often like the comfort and convenience of seeing their regular dentist for treatment, rather than going to someone new.
Is Invisalign Right for My Teen?
First, it is important to note that Invisalign is usually not recommended for children who do not have all of their adult teeth yet. For most kids, this means waiting until age 12 or older.
Another deciding factor in choosing Invisalign is a teen's individual alignment problems. Invisalign usually works best for mild to moderate crookedness and crowding. Large gaps, severely crooked teeth, and bad bite issues are sometimes easier to fix with braces. Beyond the braces vs. Invisalign debate is the question of whether or not Invisalign treatment is right for the teen's maturity level and lifestyle.
To get the full benefits of treatment, Invisalign trays must stay in a patient's mouth for 20 to 22 hours every single day. Because they are removable for eating and brushing, it might be tempting for some teens to take them out more often than they should or forget to put them in. This will make the treatment less effective and last longer.
Some kids are better than others about keeping track of their things. If a teen is prone to losing or misplacing things, they may leave behind or accidentally throw away Invisalign trays when they remove them. It is possible to get replacement trays, but this can be expensive and add time to the length of treatment.
Losing trays or taking them out too often is not a problem only for teens. Plenty of adult Invisalign candidates have a hard time adhering to the rules too. A specialist that does Invisalign for teens will expect their patients to be mature enough to follow through with what is required. A teenager's parents should determine whether their child is responsible enough for Invisalign.
Tips to Find a Specialist for My Teen's Invisalign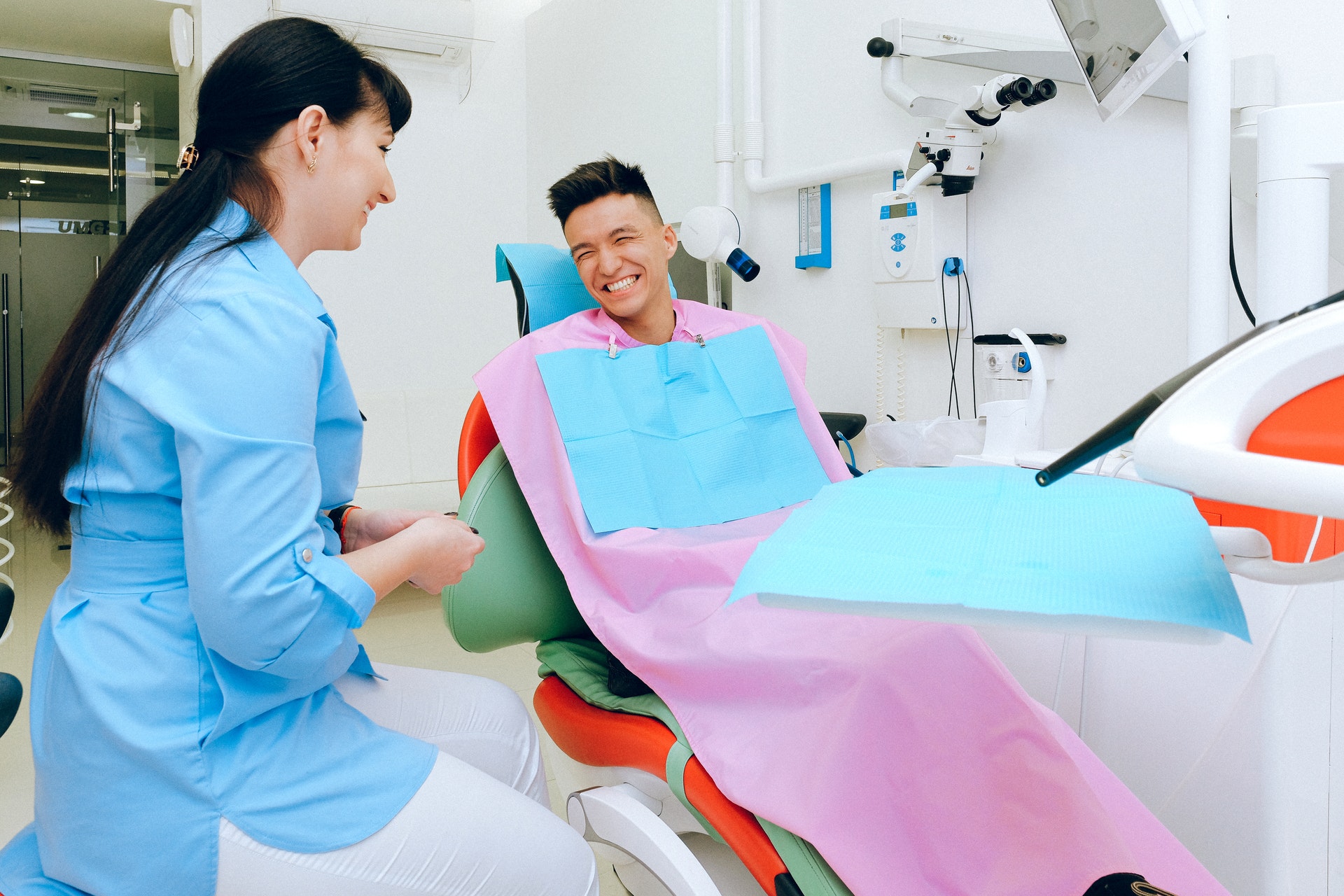 If a teen decides they want Invisalign, and their parents and dentist agree it is a good option, the next step is to decide where to get it. Here are a few easy steps to choose a specialist that does Invisalign for your teen:
Check with your own dentist first. If they provide Invisalign, your search may be over. When the teen is already familiar and comfortable with the dental practice, it makes sense to stay put. Periodic appointments to check on Invisalign's progress can be coordinated with regular checkups.
If your child knows other teens with Invisalign, ask their parents for a referral. If their teen's experience has been good, your's may be too.
Use our handy online search tool. Dental Health Society has a large database of dental professionals so you can find and make an appointment with qualified Invisalign providers in your area.  
Ask possible providers about their training and experience with Invisalign for teens. Invisalign uses a tier system, ranking providers by the number of treatments they have completed, so it is easy to learn how much experience they have. This information is also available on the Invisalign website and their search tool asks specifically if the patient is a teenager or over 20 years old. 
Check online reviews and social media accounts for dental professionals you are considering. Remember, though, that a few negative reviews do not necessarily mean a dentist or orthodontist is bad. Read comments with an open mind and watch for information specifically about how they deal with teens.
Schedule an initial consultation where you and your teen can meet with the dentist. This will give you both a chance to ask questions and help ensure that your teen understands the treatment process. Teenagers want to be treated like adults, and your Invisalign specialist should treat them with respect while also recognizing that there might be some initial resistance to treatment.
Ask about insurance and payment. Invisalign can be expensive, and insurance may only pay for a portion of the cost, if it covers it at all. It may be good to check with your insurance provider first in case you need a dentist in their network. If a dentist is out of the network, or if you do not have insurance, they may be able to offer a payment plan. These matters are best discussed up front.
Straighter Teeth With Invisalign for Teens
Many teens want straighter teeth without what they might consider "old-fashioned" metal braces. If they are ready to commit to the process, Invisalign can be a great alternative. As parents, we want our kids to get the best possible treatment, from the right professionals. When Invisalign is a consideration, use the above advice to find the right provider for your teenager.