Many consumers come to us with questions about Invisalign clear braces. While most have to do with things like how much Invisalign costs or whether Invisalign can cause problems for eating or talking, some are simply about how Invisalign manages to move teeth as well as traditional braces. So just how does Invisalign work?
From Traditional Braces to Invisalign
To understand how Invisalign works, it helps to know how traditional braces do the work of straightening a smile.
Traditional metal braces use a wire attached to braces to exert a gentle force on your teeth. This encourages your gum tissue to lessen where the force is applied, and for your mouth to create new tissue where the tooth was. The total effect is as if your tooth was slowly travelling (or turning) through your gum tissue.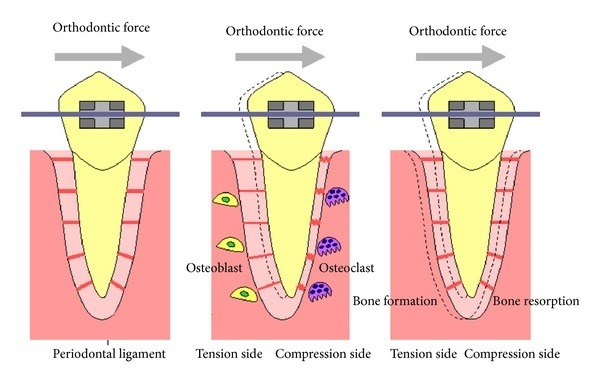 Braces are done in stages to help keep your teeth moving and to help manage the pain. When a tooth has moved as much as it can, the braces are tightened so that they exert force again.
A similar idea is behind Invisalign. Instead of using a wire and brackets cemented onto your teeth, Invisalign clear aligners are precisely engineered to fit over your teeth while applying just a little bit of force—almost like a shoe that doesn't quite fit. This forces your teeth to move ever-so-slightly.
Then, instead of tightening a wire, you move on to the next aligner tray when ready.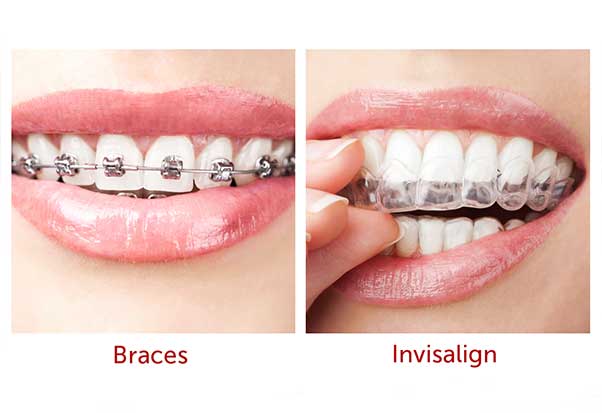 What This Looks Like for the Invisalign Patient
Invisalign is an ideal option for lots of patients because it can correct a variety of alignment issues easily and is less noticeable than traditional braces. However, it won't work for everyone. It's best to consult with an Invisalign specialist first so that he or she can assess your alignment issues and see if Invisalign is a good fit for you. (For help finding an Invisalign specialist near you, use our handy search tool.)
If you are a good candidate, your Invisalign specialist will want to take pictures to form a 3D image of your mouth. This picture will then be used to design a series of custom straighteners, just for you. This way, your Invisalign provider can form a precise treatment plan. Having a plan is important, as the aligner trays need to add just the right amount of controlled force to your teeth in a specific order.
The trays can be easily removed when you're eating, brushing, or simply don't want to wear them, but for best results they need to stay on the teeth 20-22 hours per day. Every two weeks, you will switch to a new aligner that corrects your teeth just a little bit further. You should plan on checking in with your Invisalign provider every four to six weeks to check progress.
Wearing the aligner trays tends to be less painful than traditional metal braces. However, there might be some discomfort when you put in a new set of trays. That discomfort will fade once the teeth adjust to the new aligners.
From "How Does Invisalign Work?" to "Does It Work?"
Invisalign is not for everyone. But millions of people have benefited from it, straightening their smiles and correcting alignment issues.
We here at the Dental Health Society want you to form an objective, unbiased opinion before you invest your hard-earned money. We recommend reading our piece "Invisalign Reviews: Is Invisalign Really Worth It?" before making a decision. Because knowing "How does Invisalign work?" is one thing; hearing from people it has helped is something more.
After reading the reviews, when you are ready, catch up on how to make your first appointment to get Invisalign and, if you need to find a provider near you, check out our handy finder tool.