It's not surprising that many people cannot afford to see a dentist without insurance. This is especially true for patients on Medicaid, and it means having to find a dentist who accepts Medicaid.
According to the American Dental Association, 38.5% of kids get dental coverage through Medicaid or CHIP (Children's Health Insurance Program) and 10.3% don't have any dental benefits at all. But Medicaid only covers 7.4% of adults aged 19 to 64 with dental benefits, while 33.6% have none. Private dental plans cover the rest: 51.3% of children and 59% of adults.
That said, it can be hard to find a Medicaid dentist. First, it's important to understand a little bit about how Medicaid dental coverage works. Then we'll go over the steps to find a dentist who can help.
Medicaid and Dental Care
Medicaid is a health insurance program that offers free or low-cost coverage to low-income families and individuals. It is funded by the federal government and individual states. The federal government mandates which healthcare costs are covered. Dental care for adults, however, is left up to each state.
Anyone under the age of 21 who is on Medicaid can receive most dental services no matter what state they live in. It has a comprehensive set of benefits for children called EPSDT, which stands for Early and Periodic Screening, Diagnostic, and Treatment. Once a parent finds a Medicaid dentist for their child, their dental needs can be met.
States Determine Medicaid Dental Benefits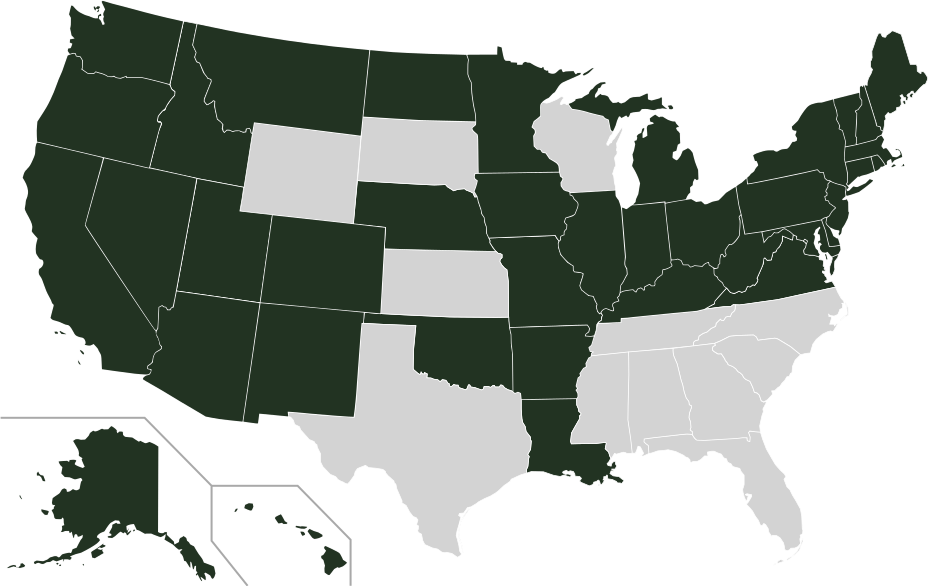 The amount of dental care available for an adult on Medicaid depends on the state. The Center for Health Care Strategies, Inc. provides a comprehensive chart listing each state's Medicaid dental benefits.
Some states have generous benefits classified as "extensive." These usually cover preventative care such as exams and cleanings, diagnostic and restorative care such as x-rays and fillings. They might take care of crowns and other treatments like extractions.
"Limited" care offered by other states might include exams and fillings, but nothing more. Or, it might place a limit on the dollar amount for some services or require pre-approval.
Other states only provide only emergency care. And each state has its own rules for emergency dental visits. Some might do an emergency extraction, but nothing else. Others might include emergency root canal procedures. Still, others might only cover medically necessary dental work, but a medical doctor will need to determine that it is truly necessary for the person's medical health.
Finally, four states—Alabama, Delaware, Maryland, and Tennessee—do not provide any dental care for adults under Medicaid.
Many states do make an exception and provide dental care for people who are disabled, pregnant, or elderly with low-incomes.
Regardless of their state's policy, individual dentists can choose whether or not to treat Medicaid patients, just as they can choose whether or not to accept certain types of private insurance. This is why it can be so difficult to find a dentist who accepts Medicaid.
Finding a Medicaid Dentist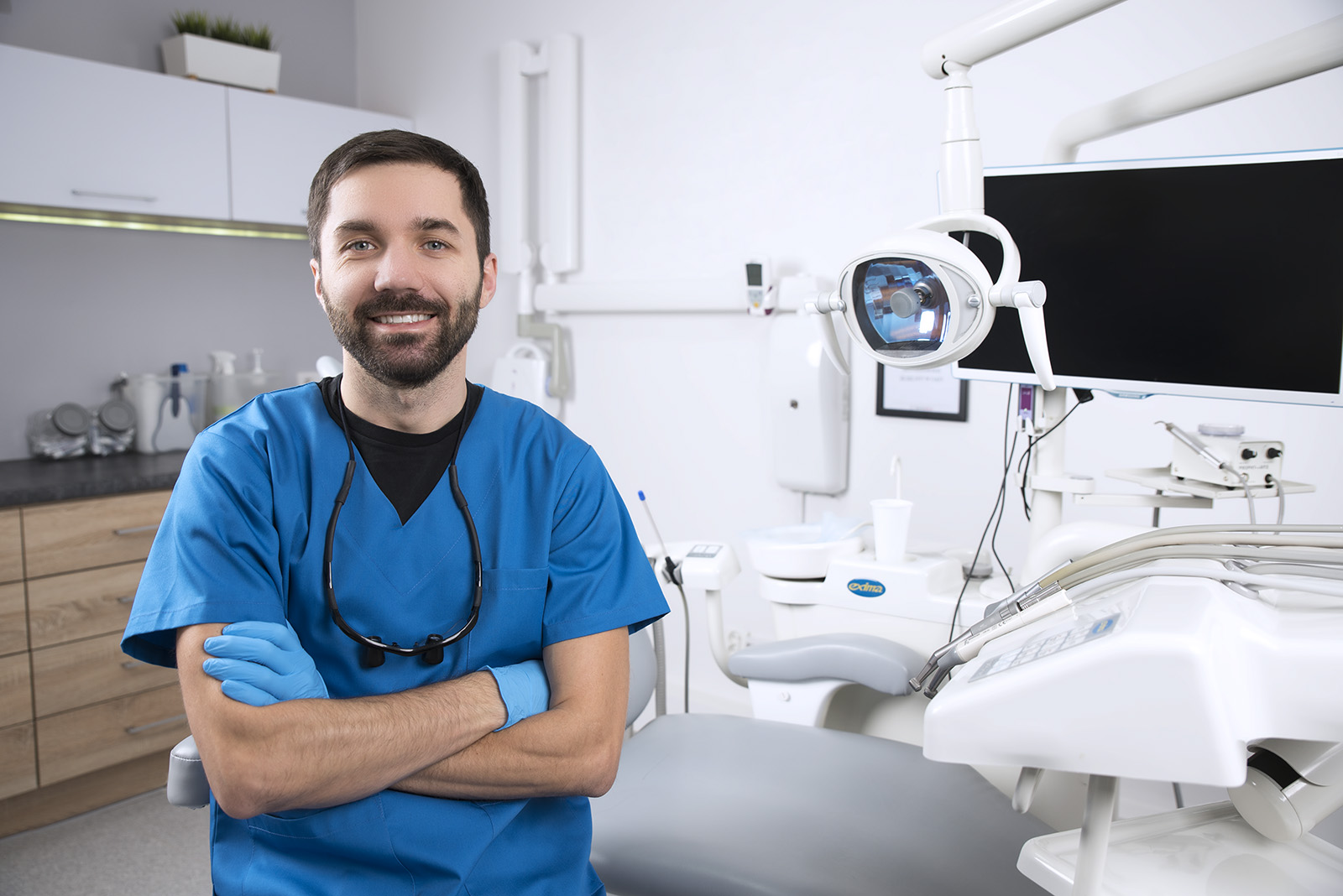 We advise people looking for a dentist in their area to use our online search tool, but searching for one who treats patients on Medicaid is a bit more complicated. If you are enrolled in Medicaid, follow these steps to find a dental professional.
Find Out Your State's Policy
First, you need to find out if your state has expanded Medicaid eligibility that covers adults for dental care. This is something you may even hear about on the news, as Medicaid expansion sometimes shows up on election ballots.
Every state's coverage is slightly different, so it's best to contact the Medicaid office in your state or visit their website. There you should be able to find detailed information about exactly what is and is not covered. And remember, restrictions to coverage only apply to adults. The federal government requires all states to take care of children's dental needs.
Many states use a managed care program to administer the dental portion of their Medicaid benefits. DentaQuest, for example, is a company that partners with Medicaid in more than 30 states. If your state uses one of these third-party programs, they can provide a list of the dentists in your area who can help you. Your state Medicaid office will get you in touch with the appropriate program.
Choose a Dental Professional
Once you find out which dentists will see Medicaid patients, you will want to do a little research to find the best one for you. The list can be narrowed down based on their location and the services they can provide. If you have questions, call them and ask. For example, it is helpful to know if they will help you submit the charges for treatment to Medicaid, or if you will need to do that yourself. You will also want to find someone who is friendly and welcoming, especially if you will be taking your children to their practice for treatment.
Compare Benefits
Once you choose a dentist, make an appointment. If there is a specific treatment you are seeking, such as a filling or a crown, discuss it with the dentist during the exam. Have them explain their diagnosis, and proposed treatment, along with the costs.
Compare the cost of treatment to the benefits that Medicaid will provide. If it will cost more than what your Medicaid plan will cover, you can discuss payment options with the dental practice. Many dentists will offer discounts or allow you to pay in installments.
Dental Health Without Dental Visits
People on Medicaid or without insurance may let the cost keep them from going to the dentist. There are some things that everyone can do to stay out of the dentist's chair. Take care of your teeth with a good diet of healthy foods. Brush and floss regularly. These habits will go a long way to keep your teeth healthy.
See a dentist regularly to get the care you need. Remember that dental health is extremely important for everyone—not just for their teeth but their medical health too.