The difference between a general dentist and a family dentist is all in the name. Family dentists are equipped to take care of every member of a family. General dentists, on the other hand, may have restrictions that rule them out for certain family members.
Because of the wide range of people that it serves, family dentistry is actually considered a point of differentiation for many dental offices, although there is no special certification required. Schooling is mostly the same for general and family dentists. Family dentists do, however, pay special attention to the unique needs of patients at every stage of life.
Family Dentistry Services
Family dentists are able to offer their patients the same things that a general dentist can. The list may vary from dentist to dentist. Some, for example, may choose to refer root canal procedures to an endodontist. Others may not carry Invisalign products. It is up to each individual dental practice to choose what they will do for their patients.
All dentists are qualified to offer the following if they choose:
Exams and x-rays
Teeth cleaning
Fillings
Root canal procedures and crowns
Gum care
Dentures
Sealants
Orthodontic referrals and/or Invisalign
Teeth Whitening
General dentists often limit their patients to older children and adults. Many will not see a child under the age of two or three. Pediatric dentists are specialists who treat kids as young as one year old, which is the recommended age to see a dentist for the first checkup. They have age limits too and usually won't see patients over the age of 18. Family dentists have no age limits and treat everyone, from very young children to geriatric patients.
Dental Practice Specialties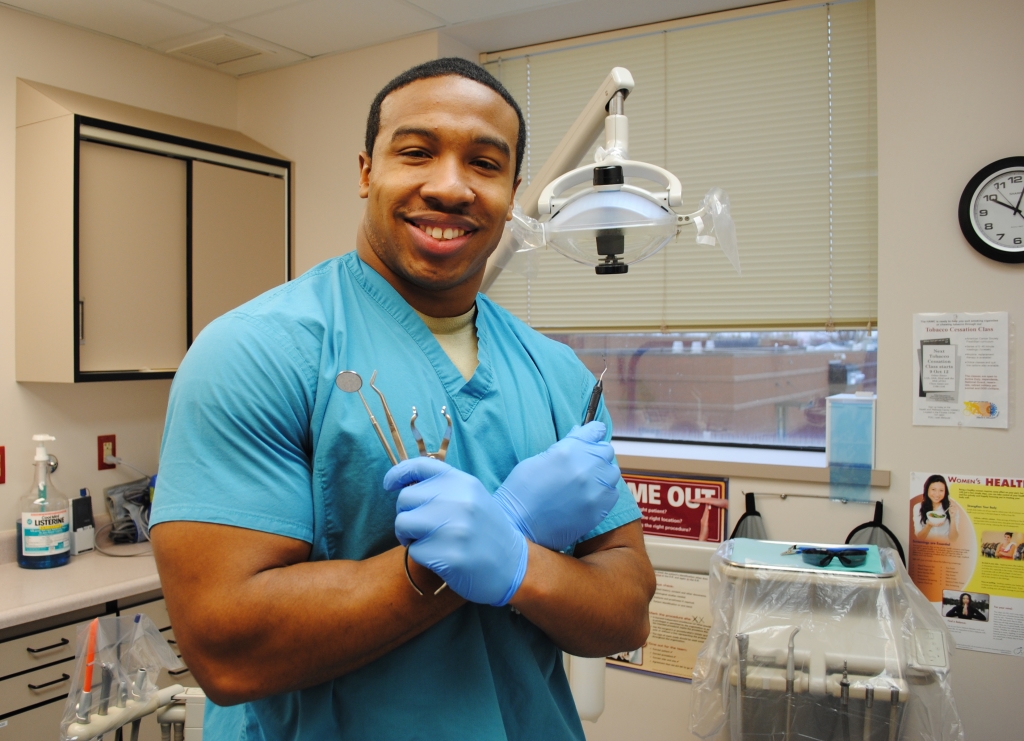 One big thing that distinguishes family practices from general practices, is a willingness to see young children. Some may assume that a pediatric dentist is the best place to take a child. While they are considered kids-only dentists, a family dentist is equally appropriate. A family dentistry practice may have special child-friendly equipment The staff will be used to dealing with kids and how to put them at ease.
Since family dentists can see a patient throughout their lives, they are in a unique position to know the details of their oral health. They may recognize, for example, that a child will eventually need braces years before it is actually necessary.
They will also be in tune with the special health issues of an elderly patient. They can anticipate how a medical condition could affect their dental health, and vice versa. For example, conditions like diabetes and heart disease are linked to tooth decay and gum disease.
At any age, they can recognize the need for a number of other specialists to be called in to assist a patient. Some family practices might even include some of these dental professionals:
Endodontists—Specializes in tooth roots and performs root canal procedures.
Periodontists—A specialist in gum diseases and their treatment.
Orthodontists—Address alignment issues.
Oral and Maxillofacial Surgeons—Perform tooth extractions, mouth, jaw, and facial surgery and place dental implants.
Prosthodontists—Restorative and reconstructive dentistry for missing and broken teeth.
Why a Family Dentist Could be Right for You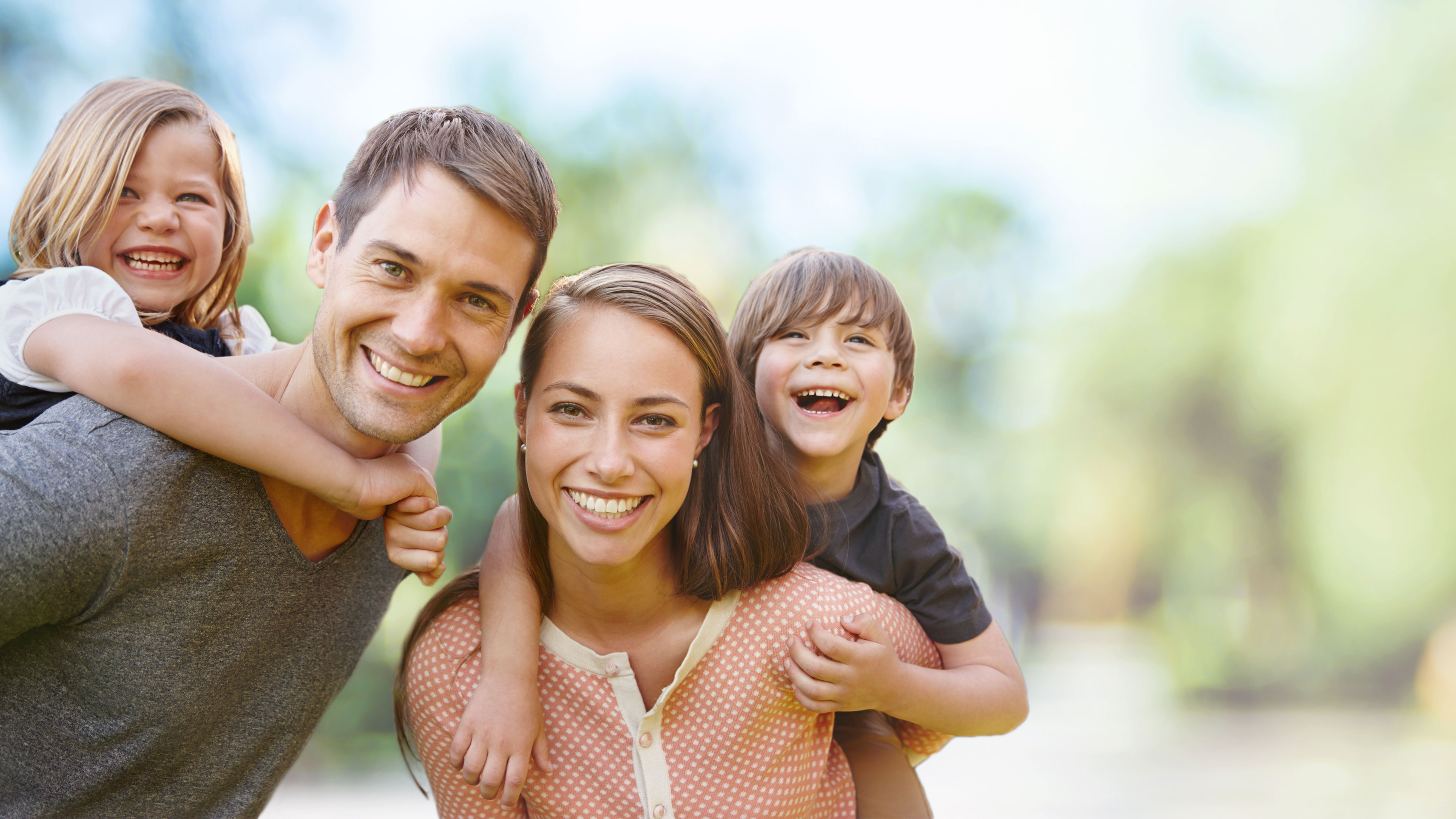 When looking for dental care that will suit family members of varying ages, a family dental practice is a good choice. There are many advantages to having mom, dad, and all the kids see the same dental health professional.
A Single Location
For a large or growing family, visiting one dental office is more convenient than seeing two or even three different dentists. And with the wide array of offerings, any dental issues can be addressed. A young child can get dental sealants. Another can have a cavity filled. Their teenage sibling can be fitted for Invisalign. And mom and dad can get their teeth whitened or look into dentures.
Families with kids are already juggling activities and managing conflicting schedules. Choosing to use a family dentist can make at least one thing easier.
No Age Limits
Pediatric dentists do a wonderful job of treating children from their first dental checkup. But there comes a time—for most dentists, it's the age of 18—when they will "age-out" of their dentist's care.
At that age, most teens are getting ready to graduate from high school, perhaps choose a college, and may be working at a part-time job. It's an inconvenient time to search for a new dentist too. Even if they leave their pediatric dentist for their parent's general dentist, transferring records could be a bother.
With a family dentist, the same professional can see them from childhood, through the teenage years, and into adulthood. There is the added advantage of having a dentist who knows first-hand about a patient's entire dental history.
Focused on Unique Needs
Since family dentists are used to working with not only parents but their young children, they spend a lot of time on educating their patients and highlighting preventive practices.
They can inform expectant mothers about the best time to bring their babies in for their first visit (within six months of the first tooth popping up or their first birthday). And they will be specially equipped to treat the little one and teach them good oral hygiene from the start.
As their patients grow up and then grow older, they will be ready to prepare them for any dental issues that are on the horizon. For kids, that will be losing their baby teeth and getting their permanent ones. For teens, it could be keeping an eye on their wisdom teeth or arranging for braces or Invisalign. For adults, they can watch for dental clues that can indicate potential risks to overall health.
Lower Costs
Even though a family dentist can be considered a specialist, they do not specialize in only one area. For that reason, they are usually in the same price range as a general dentist. When considering dental care for multiple family members, seeing a family dentist can save money.
Find a Family Dentist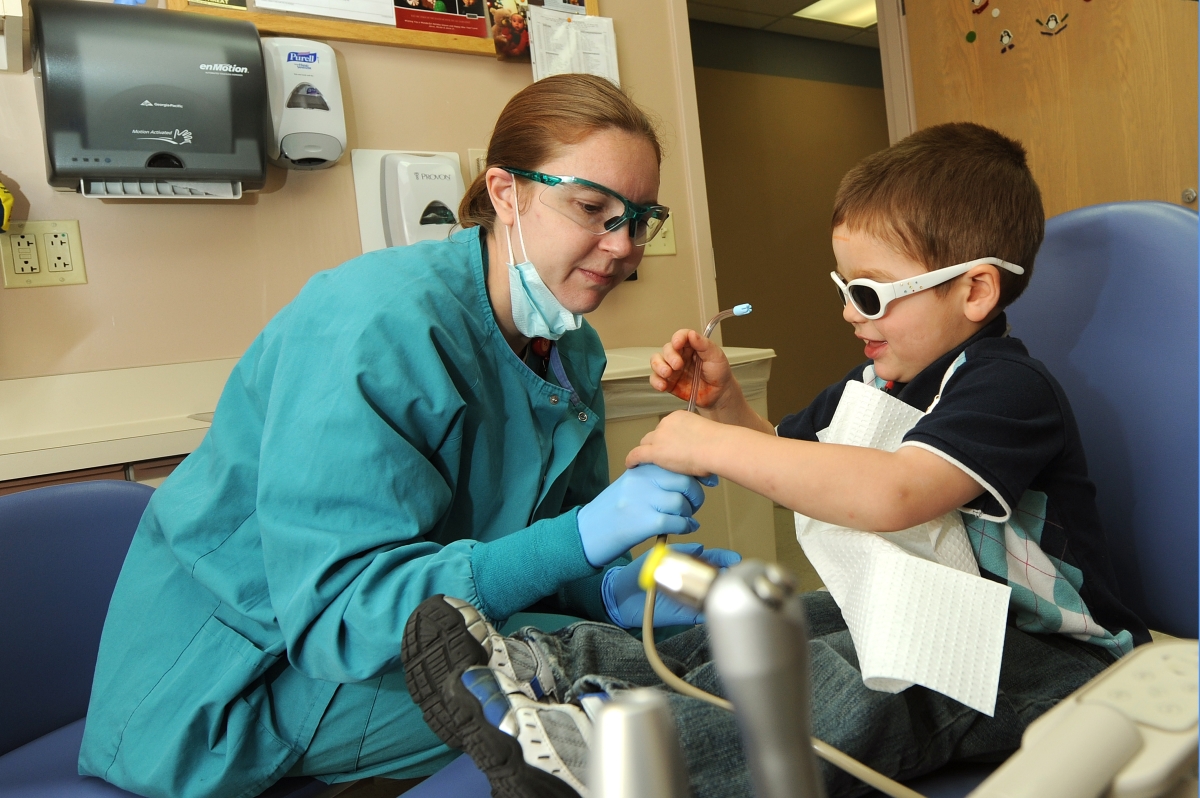 Finding a family dentist is a wise choice for most families. They benefit from the comprehensive nature of their services, along with convenience and economy. Whether a family dentist, a general dentist, or a pediatric dentist is best for your needs, the important thing is to get good, reliable dental care for every single member of your family. Use our online search tool to find a dental professional in your area.