Clear plastic teeth aligners hit the market in 1997. They quickly became a popular alternative to traditional metal braces. Invisalign, created by Align Technology, was the first (and for a long time, the only) option. Over the years, more products emerged under different brand names and with different sales models. One of the most prominent is SmileDirectClub.
There is debate in the dental community about how well SmileDirectClub works. The concern is not necessarily that the aligners are inferior—after all, they are also made by Align Technology, just like Invisalign. The concern with SmileDirectClub has to do with its sales model. SmileDirectClub aligners are sold directly to the consumer, rather than through a dentist or orthodontist. That puts the patient in charge of their own care, which could increase the chances of something going wrong.
The Appeal of Plastic Aligners
Whether a patient chooses SmileDirectClub or another brand, it is easy to understand the appeal of plastic aligners for straightening teeth, especially for adults. The transparent material is more discreet than the "metal mouth" of normal braces. Aligners are removable, often cheaper, and they get results faster.
Unfortunately, they do not work for every case of crooked teeth. Plastic aligners are fine for shifting teeth slightly to close gaps or alleviate overcrowding. They can gently turn teeth to some degree for a more even smile.
Aligners are not always successful for anything beyond mild to moderate crookedness. Braces are able to exert more force on teeth so are better at fixing more serious problems and malocclusions such as overbites, underbites, and crossbites.
If a patient is a good candidate for plastic aligners, they can see a dentist or orthodontist for a product like Invisalign. Or, they can choose a patient-directed option like SmileDirectClub.
Why Dentists Are Sometimes Skeptical of SmileDirectClub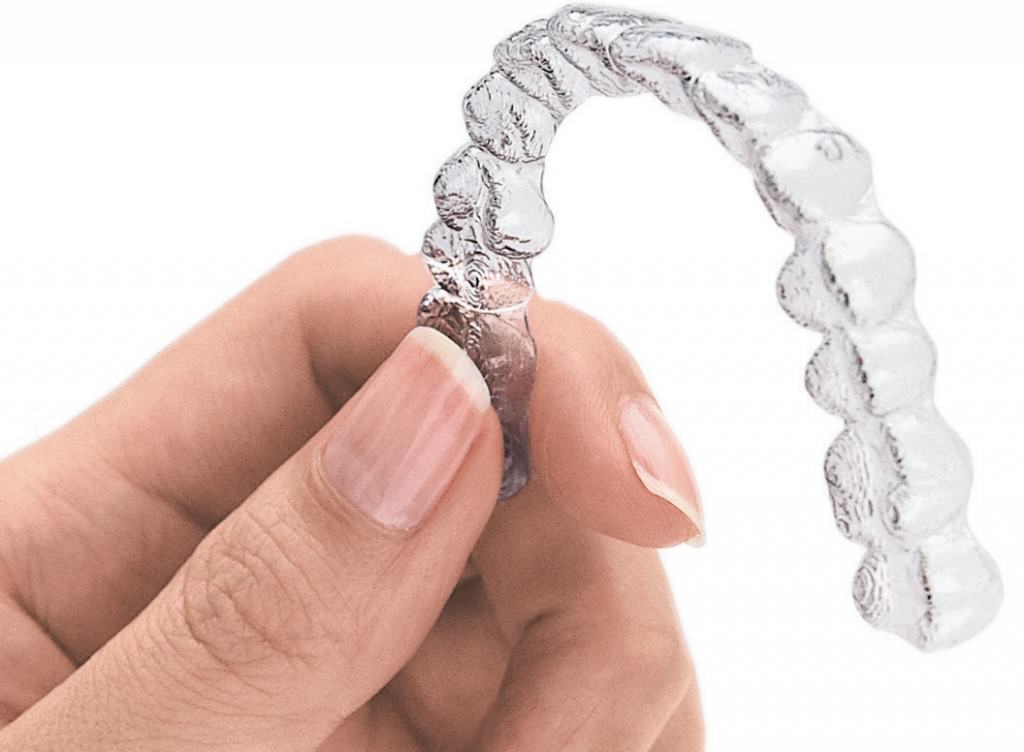 The way SmileDirectClub works is precisely the reason why some dentists and orthodontists are skeptical. The company employs dental professionals to evaluate patient records and review progress, but they never see the patient in person.
When choosing SmileDirectClub for teeth straightening, there are two options. Patients can visit a SmileShop location, or sign up online. The two methods are different, and might have a bearing on individual results.
SmileDirectClub has retail locations called SmileShops in 34 states, plus Puerto Rico and the District of Columbia. At an appointment, a technician known as a "SmileGuide" takes a 3D image of the patient's teeth using an intraoral scanner. The company has a network of board certified dentists and orthodontists, but they do not work onsite. Instead, they review the images at another location and prescribe a series of plastic aligners called trays. These are manufactured in a lab and sent directly to the patient through the mail so they can begin their treatment.
If a patient chooses to get started on their own, or does not live near one of the SmileShops, they can begin the process online. SmileDirectClub sends an impression kit with everything needed to make impressions of the teeth. These are sent to the dental professionals and the trays are made and delivered just as when using a SmileShop.
The patient wears each set of trays for about two weeks before switching to the next set. They are meant to be worn for at least 22 hours each day. SmileDirectClub does have an option called Nighttime Aligners which are worn for at least 10 hours overnight. While possibly more convenient, this method understandably takes longer. 
Why Are People Trying SmileDirectClub?
Mainly, cost. SmileDirectClub is one of the least expensive option for teeth straightening. Braces range from roughly $2,000 to $6,000, and Invisalign can cost about $2,500 to $7,000. At this writing, the SmileDirectClub cost is $1,950.This price is attractive, especially since insurance typically won't pay for teeth straightening. They also offer a payment plan with a $250 downpayment and $89 per month for 24 months. This totals $2,386. 
Convenience plays a factor, too. Invisalign and braces require frequent visits to the dentist for checkups, which some find inconvenient. And some people just like the "Do It Yourself" spirit.
Even given all that, patients should be aware of what they may be missing out on with this method of teeth straightening. 
What Do Dentists Think?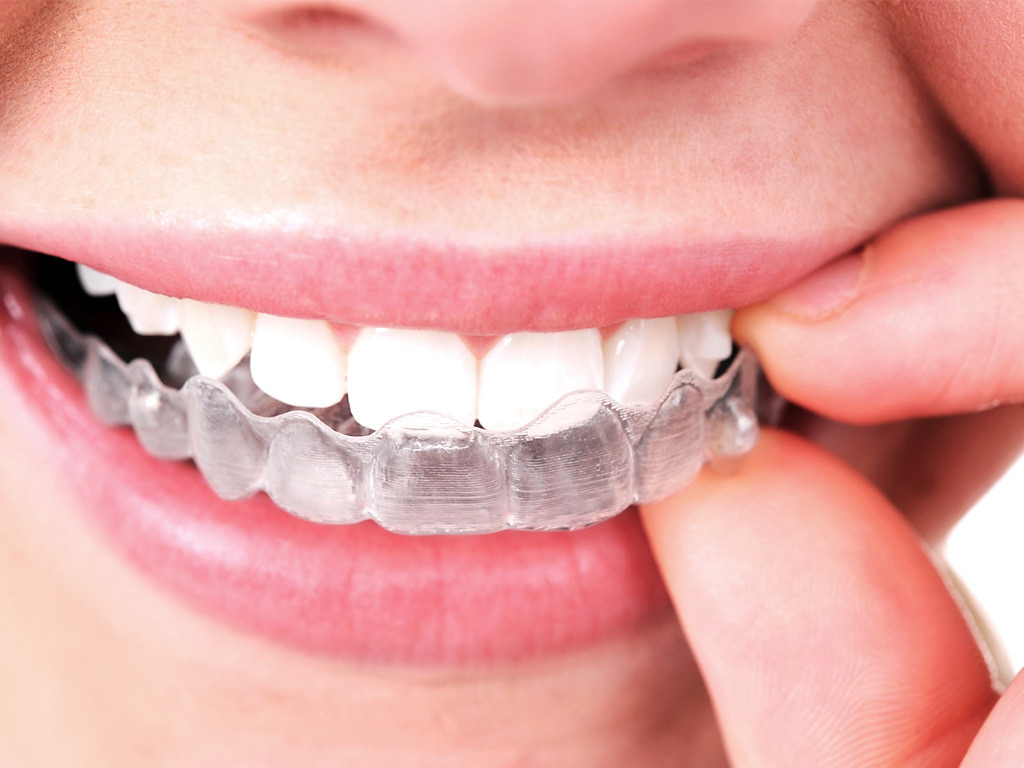 The tradeoffs that SmileDirectClub patients make for the lower price are at the heart of dentists' concerns about the method of teeth straightening.
Pre-Straightening Screening. Dentists agree that before beginning any straightening process, patients should have a thorough checkup and healthy teeth and gums. If problems such as cavities or gum disease exist and aren't fixed first, they could become much worse while using aligners.
Although SmileDirectClub asks patients to confirm that they have seen a dentist, they do not require any proof. On the SmileDirectClub's website, potential patients can fill out a 7-question "Am I a Candidate?" survey to find out if they can move on to the next step.
At-Home Impressions. As part of their professional training, dental technicians learn to work with molding materials to make teeth impressions. On-the-job experience gives them the skill and expertise to do them well. Even so, they still sometimes make mistakes that require them to redo the molds.
Prospective SmileDirectClub patients are given the materials to perform this crucial step at home, so there is a great potential for error. Inaccurate impressions mean that the trays will not fit properly. Not only will ill-fitting trays be uncomfortable, they will interfere with how well SmileDirectClub works to move the teeth in the right direction.
SmileShop Images. The intraoral scanners used at a SmileDirectClub SmileShop are useful tools to make 3D renderings of the teeth. Dentists and orthodontists, however, have access to additional equipment for better accuracy. They may use panoramic x-rays, cephalometric x-rays, and Cone Beam CT scanners. These tools offer valuable data about the condition of not only the teeth but the surrounding tissue and jaw bone.
Checkups. SmileDirectClub patients are asked to check in every 90 days, using a combination of phone, email, and teledentistry. There are no in-person checkups during treatment, and it is up to the patient to contact the company. Patients are also invited to use phone, email, or social media to ask questions or voice concerns at any time.
Patients with braces or Invisalign see the dentist or orthodontist about every 6 weeks. These visits allow the dental professional to assess progress, spot problems, and tweak or even change the course of treatment if need be. At these appointments, patients are able to get immediate answers to their questions and concerns.
Professional Credentials. The employees that patients see at SmileShop retail locations are not dentists or orthodontists. They receive some training in using the intraoral scanner, but all of the technical work and assessment happens elsewhere.
Much like the use of professional teeth whitening products by non-professionals, this is very concerning to the dental community. This has resulted in the American Association of Orthodontists issuing complaints in 36 states against SmileDirectClub. There are statutes that prevent dental procedures like those performed in the SmileShops from being done by non-dental professionals. So far, two states, Georgia and Alabama, have agreed and restricted SmileDirectClubs operations there.
Lawsuits on both sides of the argument continue to work their way through the courts, but the AAO and the ADA are clear with their opinion. They agree that SmileDirectClub is doing the work of dentists and orthodontists without the same professional credentials.
Customer Service vs. Patient Care. Dentists' opinions about SmileDirectClub can in many ways be summed up by whether the company sees the people it helps as customers or patients. In fact, investigative reports by media outlets such as NPR affiliate WHYY point out that the words "customer" and "patient" are used interchangeably by SmileDirectClub personnel.
While this might not bother those who use the products, it does concern dental professionals who feel the patient is not getting appropriate oral care during treatment.
SmileDirectClub has a robust social media campaign featuring thousands of happy customers. But it has also been the subject of complaints to the Better Business Bureau. Some complain that they can not speak to an actual dentist without first navigating through layers of customer service. Others who say that SmileDirectClub did not work or made their problems worse report difficulty in getting refunds or new aligners to fix the problem. There are also allegations that unhappy patients have been required to sign non-disclosure agreements to prevent bad reviews.
Do Your Homework Before Teeth Straightening
Does SmileDirectClub work? It might work great for many people. Or, a patient might wish they had opted for the help that a dentist or orthodontist can provide along the way.
It is important to do research on any dental provider, whether it is a dentist, orthodontist, or a direct-to-consumer provider like SmileDirectClub. Once a patient weighs the pros and cons of cost, convenience, and quality of care, they can make an informed decision about what is best for them.