Most dental offices have either closed or gone into "emergency only" status during COVID-19 quarantine. So, while it is possible to get emergency dental care in most places, patients might also want to consider "internet only" options for speaking with a dentist online for simple consultations (non-emergencies).
This is what is called teledentistry. Teledentistry is simply dentistry done through information technology (think Zoom meeting), rather than through person-to-person contact between a patient and a dentist. For example, a dentist might provide advice for a chipped tooth, check in on a patient's progress with Invisalign, or help diagnose an infected-looking spot from a photo.
If you have a dental issue that is a non-emergency, it might be worth trying teledentistry until your local dentist office re-opens.
How Does Teledentistry Work?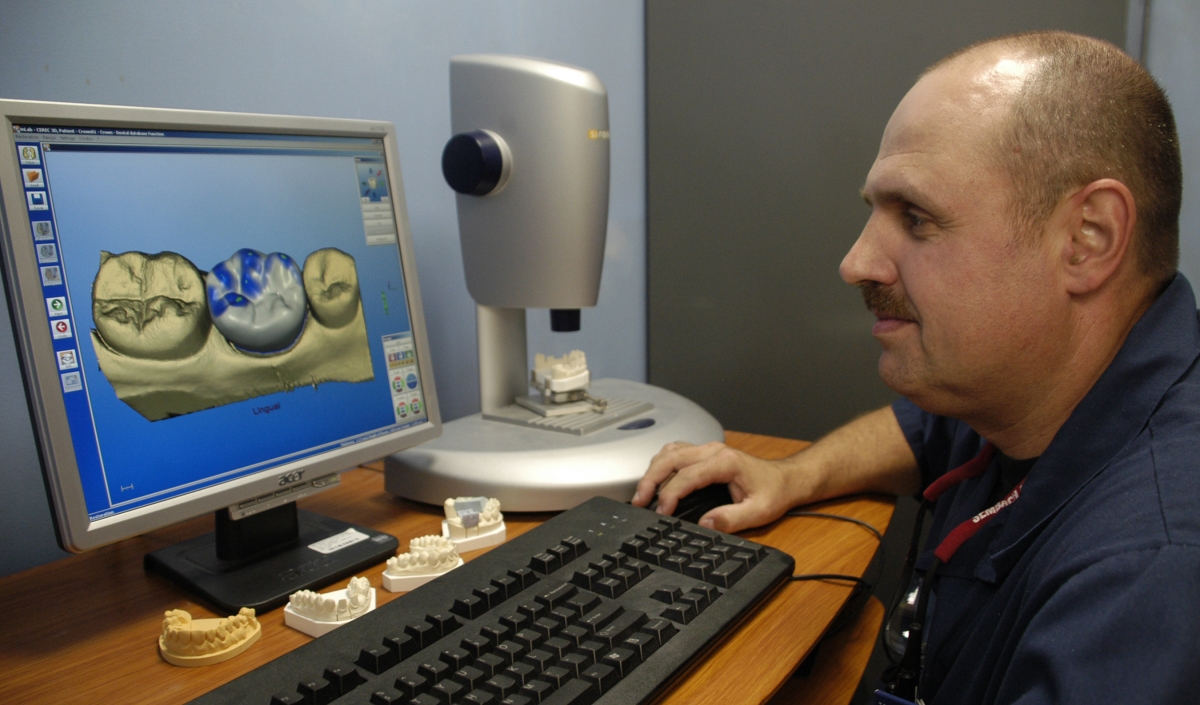 Different dental professionals will handle their teledentistry business differently. Some will provide care over the phone; some will have conferencing software like Zoom, BlueJeans, or UberConference. A few provide their own app (or recommend a third-party app) for doing an initial diagnosis. And some offices even allow you to email or upload photos of your mouth to make diagnosis easier.
During a teledentistry session, the dentist or dental hygienist will ask many of the same questions they would in person. They will want to know, for example, if you have been experiencing any pain or problems brushing. They will also check on your oral care routine. (Many of our personal routines are disrupted during quarantine—it happens! Just be aware that lapses in oral care routines can sometimes create new oral health problems.)
Once the dentist has all the information they need, the might go on to:
Make a diagnosis
Recommend further treatment steps
Give advice for treating your pain
Recommend that you come in for emergency treatment
Diagnosis. For many issues, a diagnosis can be successfully made using teledentistry, and without the need for an office visit. For example, soft tissue lesions, mysterious pain, and dental injury (chipped or fractured tooth) can be diagnosed successfully (in most cases) without the need for an in-person examination. A 2017 study in the Journal of Telemedicine and Telecare found that teledentistry was, in fact, a viable option for screening, diagnosis, consultation, and treatment planning.
Further treatment. Some dental issues can be treated at home, if carefully monitored. Your dentist will give you advice for how to proceed. For example, you may have to sterilize an area of your mouth by swishing with salt water. Another example: There are ways to cover an area exposed by a lost crown or filling until the dentist can see you. Whatever you do, be sure you follow all and only the directions given by your dentist.
Advice on pain. Most mild dental pain can be managed with over-the-counter medications like ibuprofen or acetaminophen. Cold compresses or even cold food (like popsicles) can help too. Some pain might be the result of poorly fitting orthodontic appliances or wires. These can usually be dealt with using dental wax and medication. (Do not, however, place aspirin directly on the gums! Once the coating wears off, it can actually burn your soft tissue.)
Emergency treatment. In some cases, the dentist may determine that you have an actual dental emergency that warrants in-person treatment right away. If that is the case, and you are still limiting your outside trips (or under quarantine), don't visit the emergency room unless instructed. Follow your dentist's recommendations for coming in or seeing another local dentist.
How Does One Get Started with Teledentistry?
Do you have a dental issue you want to discuss with the dentist, and now you're wondering how to find a virtual dentist over the internet? Follow these steps:
Call your local dentist to see if they offer this service. Many dentists are already offering some kind of teledentistry service. If yours does not, you can find other local dentists using our dentist finder tool.
See if there's any software you need. While some dentists will do a consultation over the phone, some may want to use a conferencing app. These are usually available right over the internet. So, if you don't have the same conferencing software as your dentist, you might need to take some time to get the correct app and make sure it is working.
Be prepared: There still might be paperwork. Dentists have standard forms for things like patient intake, informed consent, and patient history. You may still need to provide this information, either by filling out a form online or sharing answers over video chat. This paperwork is especially important if you are seeing a new dentist.
Know your HIPAA rights. You have the same rights to privacy over the internet as you would with an in-person visit to the dentist. You also have the same rights to access your medical information. Feel free to ask your dentist about either or both during your consultation, if you have any questions or concerns.
Do you have further questions or concerns about teledentistry? Message us through our Facebook page.