We've been receiving a lot of questions about COVID-19 (coronavirus) recently, including questions about coronavirus isolation and dental appointments. In an effort to keep our readers safe and healthy, we wanted to provide some expert advice on these specific topics.
Please visit the CDC page on coronavirus If you have specific questions about its symptoms or progression.
We will provide, first, the Dental Health Society's statement on the issues. We'll then share some additional facts and advice relevant to the question above about whether to proceed with dental procedures and dental appointments.
Dental Health Society Statement on COVID-19 (Coronavirus) and Dental Healthcare
We here at the Dental Health Society join the American Dental Association (ADA), as well as state dental associations and dental schools across the nation, in recommending that dentists, dental health professionals, and their patients suspend any elective procedures.
If there is a dental emergency, we recommend that dentists and dental health professionals take extra precautions. The health and welfare of patients and of dental professionals is of the utmost importance.
We will continue to monitor the situation and provide updates as they are relevant.
So What Counts as a Dental Emergency?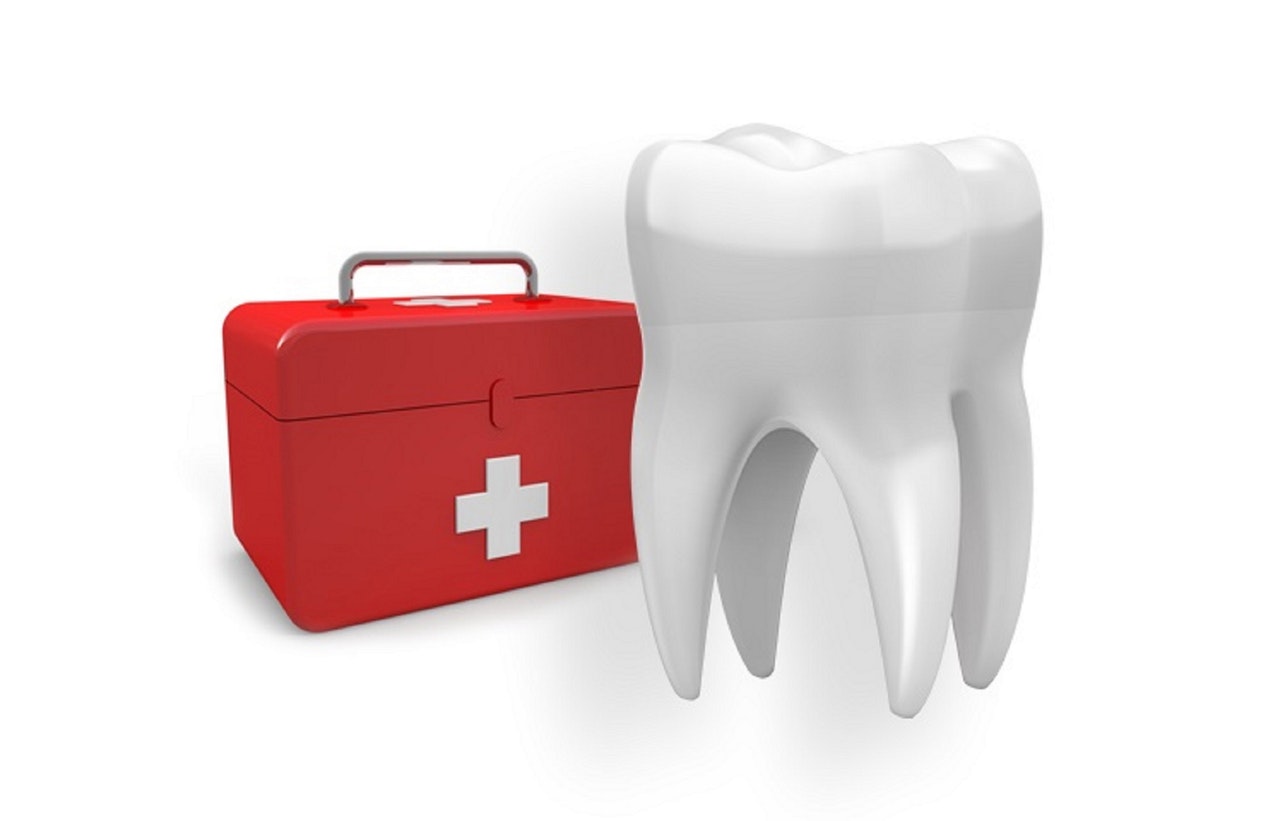 Even with the above statement, some might wonder what counts as a "dental emergency." We consider the following to qualify:
Trauma to teeth, mouth, or jaw from an accident
Active infections that require extraction or similar procedures
Fractured tooth repair
Crowns
Complications with orthodontics that require immediate attention, or are causing pain
Moderate to severe bleeding in the mouth
Things that are not emergencies include many fillings, chipped teeth, and any cosmetic or elective procedures.
Facts about Dental Office Closings Amid Coronavirus Worries
Fact #1: Every dental office is making its own decisions about coronavirus.
Some dentists' offices are temporarily closing to prevent the spread of COVID-19. Others are staying open but taking more precautions.
You might get an email from your dentist saying they are staying open, closing, or posting limited hours. Then again, you might not. If there is any doubt, you should call your dentist's office.
Fact #2: Offices that stay open are taking additional precautions.
All healthcare offices, including dentists, are taking additional precautions. For example, they are using disinfectant more often (which has been proven effective against coronavirus). They are staggering work schedules to minimize the number of people in a building at one time. And they are adhering to guidelines for using masks. Even the Food and Drug Administration (FDA) is working with manufacturers to make more masks to meet this increased demand.
These steps do not guarantee that an office will be virus-free. But they do help minimize the risk for both patients and doctors, as well as office staff.
Fact #3: Distancing yourself can save others.
From what the scientific community has learned so far, it is possible to carry the virus for some time before symptoms show. Thus, even though the elderly and people with underlying medical conditions are most at risk, all people should be doing what they can to reduce the risk of infecting others. Individual actions by everyone will help to save those most at risk.
What to Do If You Have a Scheduled Appointment
If you have a scheduled dental appointment or dental surgery, here's what you should do:
Step 1: If you feel sick, stay home.
Period. Even if what you have is not coronavirus, we need to relieve the burden on healthcare facilities right now for those who do have it and are at risk. (If you do stay home, please contact your dentist office and let them know, as a courtesy.)
Step 2. If you have a dental emergency, or a serious procedure, call your dental office.
As we stated above, there are some things that are considered dental emergencies. If you have one, it is worth calling your dental office to see if they are open to seeing patients.
(If yours is not open, use our dentist finder tool to find another office near you that might be open.)
Step 3: Be prepared for some additional questions.
As part of the increased precautions dental offices are taking, healthcare professionals are asking additional screening questions when patients call or come in for care. Examples of some of these questions could be:
Have you travelled outside of the country in the past four weeks?
Have you had any signs of a fever or cough recently?
Have any of your immediate family or coworkers been diagnosed with COVID-19 (coronavirus)?
Step 4: Be prepared for different procedures.
Dentists and dental health professionals are also being asked to do things to limit patients' exposure to each other—"social distancing." For example, be prepared for the following:
Being asked to arrive to your appointment on time (NOT early)
Being asked to wait in your car instead of the waiting room
Skipping the usual paperwork
No magazines or reading material in the waiting room (that others might have touched)
Having any family or friends assisting you wait outside and not enter the building
It's OK to Stay Home, Especially if You Are at Risk
Here we have tried to outline those times where it might be absolutely necessary to seek treatment, and how procedures at dental offices may have changed with the COVID-19 outbreak. Again, as of right now, each office will set its own policies and make its own decisions, including the decision of whether or not to stay open. So calling ahead is your best bet when trying to make your own decision about keeping a dental appointment.
If your procedure is not an emergency, then it is OK to stay home—in fact, it is recommended. This is especially true for those considered to be "at risk."