We all know celebrities with smiles that make heads turn. But what some people do not realize is that many of those same celebrities have had help perfecting their stellar smiles.
Getting a perfect set of pearly whites can be a great investment in one of the first things people notice about you. But for some teeth, whitening and straightening will only go so far. What is the secret to obtaining that celebrity-looking smile? Dental veneers.
What are Dental Veneers?
Veneers are thin covers placed on the front surface of teeth to improve their appearance. They can help bridge teeth gaps, give length to short teeth, cover up chipped, cracked, or stained teeth, or disguise a crooked or imperfect smile.
The procedure involves removing part of the tooth's enamel, then cementing a custom-made porcelain veneer to the front of the tooth. It enhances the appearance by covering up any imperfections.
There are many reasons why people choose veneers. They are highly customizable and offer a long-term, natural-looking solution to create that show-stopping, celebrity smile.
The Benefits of Getting Dental Veneers
There are many benefits to getting veneers versus other options for tooth restoration.
Veneers are medical-grade ceramic or porcelain, crafted to match the look and feel of natural teeth. Tooth enamel has a reflective quality that porcelain veneers mimic. People will notice a patient's beautiful teeth, but they will not be able to tell they are not 100% original.
The durability of veneers is very similar to that of natural tooth enamel. Although they can wear out, or crack, veneers will hold up for a very long time, usually 15 years or more. Patients can eat whatever they want and live a normal life without having to worry too much about upkeep. Brush and floss as normal, and that's it.
One main difference between tooth enamel and porcelain is that porcelain is not porous. This means that veneers are very stain-resistant. Enjoy drinks like coffee, red wine, and other foods and beverages without worrying about professional whitening.
Lastly, there are many cosmetic issues that veneers can repair such as gaps, misshapen teeth, chips, and cracks.
Check out these 16 celebrities who reaped the benefits of dental veneers and invested their overall confidence.
Zac Efron
Although it is unclear what procedure Zac Efron had done, he likely has veneers to thank for getting his gap closed.
Hilary Duff
Hilary Duff sported a nearly perfect smile before making the move to veneers. According to People magazine, after chipping her tooth on a microphone, veneers were the solution to fixing her teeth. Because veneers can match the color of neighboring teeth, they can be the perfect solution when just one tooth needs fixing.
Naill Horan
After having braces (which can sometimes cause discoloration), Naill Horan decided to take his smile a step further by getting veneers.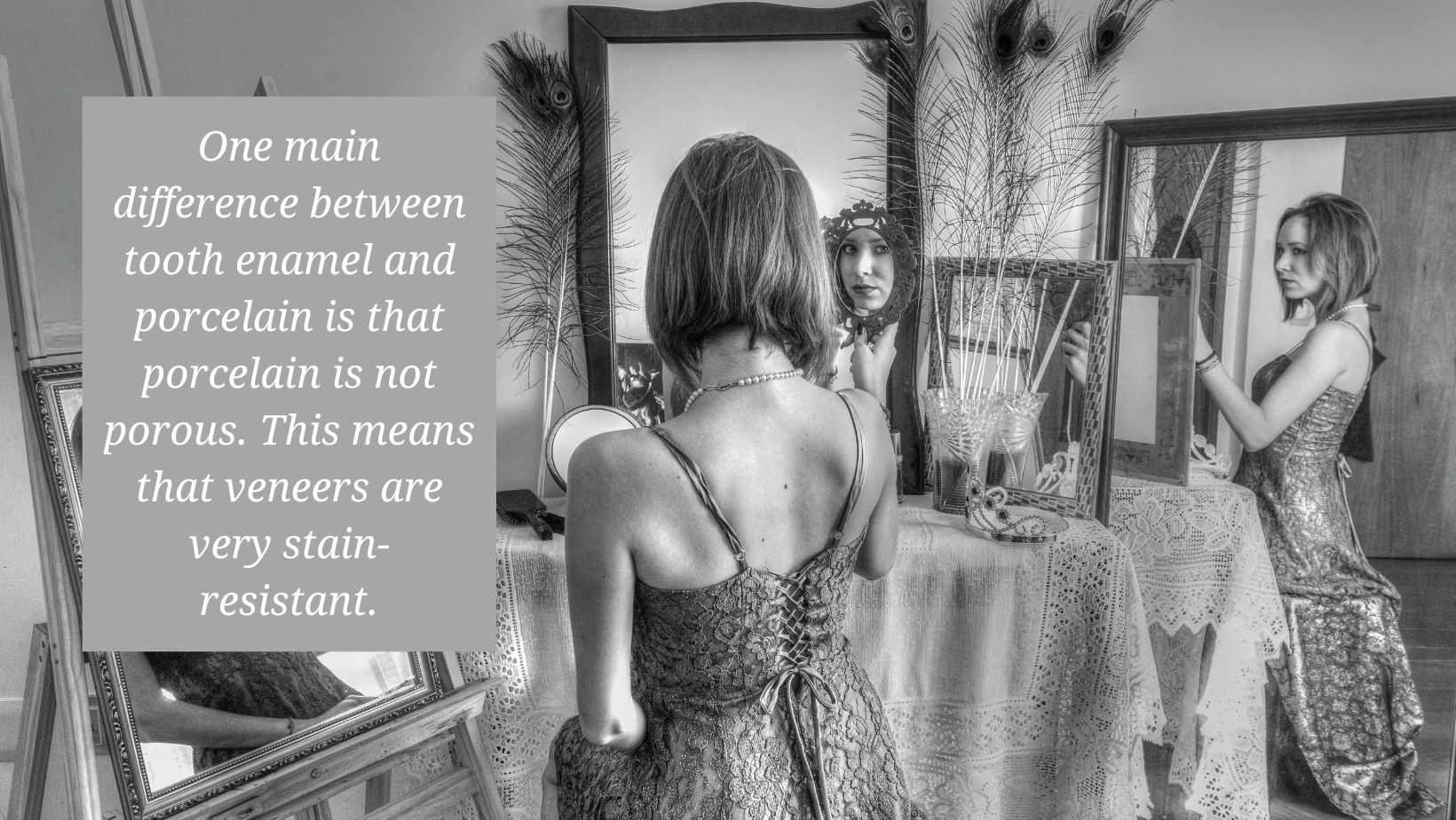 Emma Roberts
Since Emma Roberts' teeth were not quite bad enough for braces, veneers were a great option for her to fix alignment and slightly crooked teeth.
Miley Cyrus
Miley Cyrus has a gorgeous smile to accompany her singing career. Her improved pearly whites are courtesy of veneers.
Jordyn Woods
To fix a gap in her front teeth, Jordyn Woods turned to veneers. Veneers can be used to extend teeth slightly to cover up small gaps or make them longer.
Emma Watson
While still maintaining a natural look, Emma Watson improved her beautiful smile with veneers. Working with dentists is a great solution to getting the perfect set of veneers.
Cardi B
After rapping "I got a bag, and fixed my teeth," Cardi B made it no secret that she's invested in veneers.
Chrissy Teigan
Like many people, Chrissy Teigen's teeth were worn down because of bruxism (teeth grinding). Investing in veneers is a good solution.
Snooki
Years after her reality stardom, Snooki decided to take the plunge for pearly whites with veneers.
Cristiano Ronaldo
After years of misaligned and discolored teeth, Cristiano Ronaldo opted for veneers to perfect them. Research shows that porcelain veneers do not get discolored or stained easily, making them a good solution for natural discoloration.
Millie Bobby Brown
Millie Bobby Brown's dental transformation shows her teeth looking whiter and straighter, which is likely a result of veneers.
Demi Lovato
Although being known for her unique gap for years, Demi Lovato decided she wanted to fix it with veneers.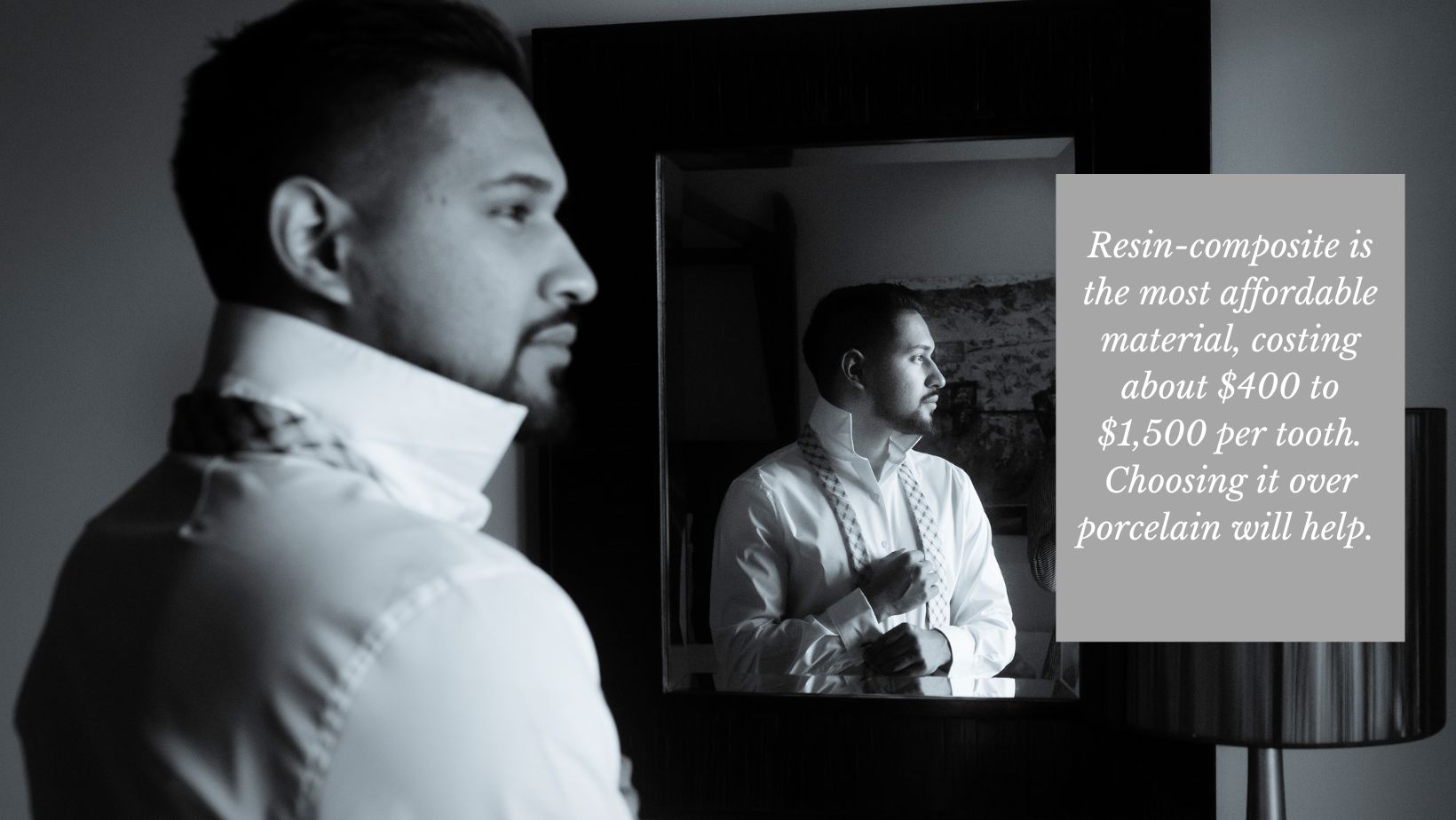 Megan Fox
Megan Fox had beautiful teeth before her procedure but has veneers to thank for her improved Hollywood smile.
Kylie Jenner
Although she's mastered the smize, when we do see Kylie Jenner's teeth, she's got a perfect-looking smile with veneers.
Tana Mongeau
Youtuber Tana Mongeau took to Instagram to tell the story of chipping her tooth. She quickly made a dental appointment to fix the damage with veneers.
What Do Veneers Cost?
Are you wanting that million-dollar smile without the million-dollar price tag?
A perfect smile can be pricey, and unfortunately, insurance does not cover most cosmetic procedures like veneers. Porcelain veneers can cost between $925 and $2,500 per tooth.
There are, however, ways to reduce the cost.
Resin-composite is the most affordable material, costing about $400 to $1,500 per tooth. Choosing it over porcelain will help.
Covering only one or a few problem teeth will reduce the cost of veneers.
Some dentists offer payment plans to spread the cost out over several months.