Clear aligners have a definite appeal for straightening teeth compared to traditional braces. They're generally less noticeable and work faster. Since 1997, Invisalign has been the industry leader in alternatives to braces. But there's a newer product, on the market since 2018, that has caught consumer's attention. It's called byte, and patients are wondering which is a better choice: Invisalign or byte?
At Home vs. At the Dentist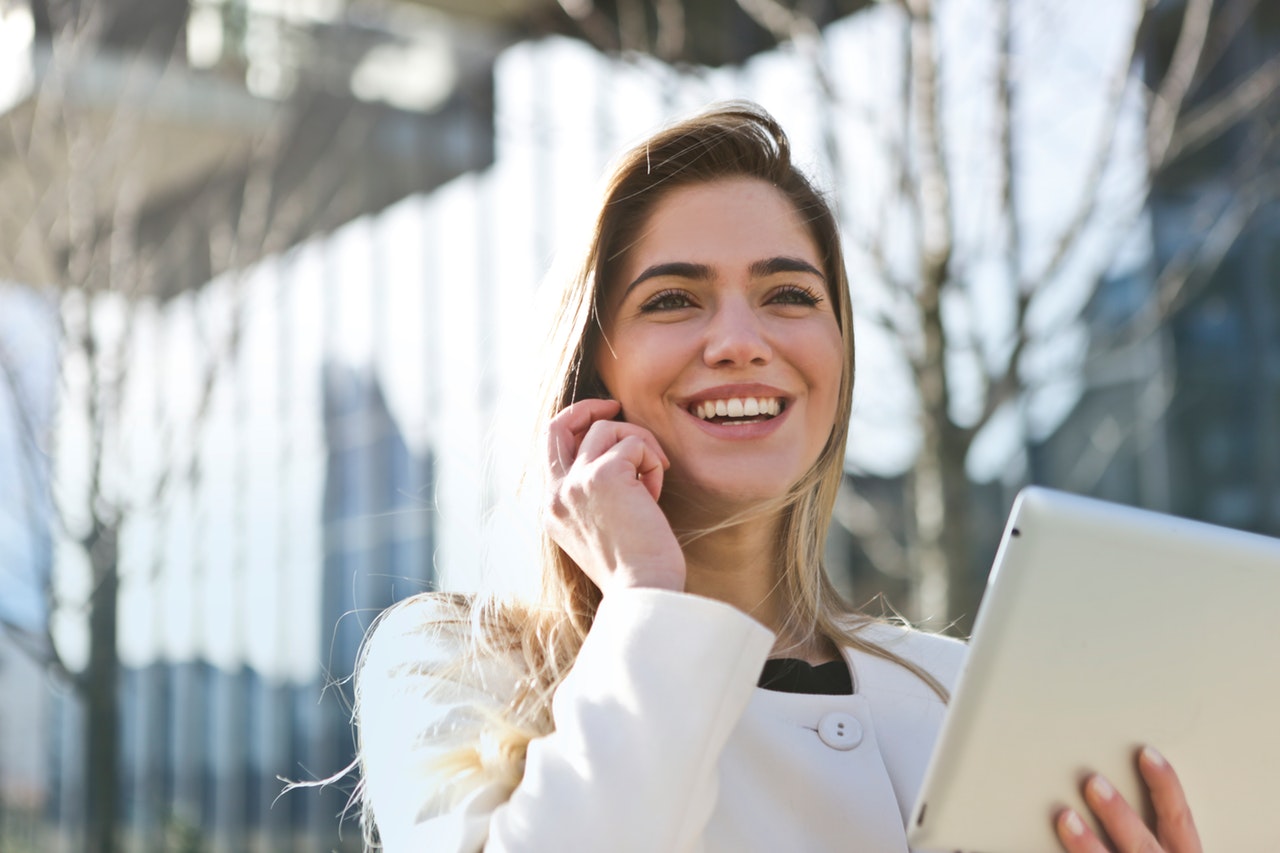 Like Smile Direct Club, byte is another at-home teeth straightening option. (We compared Invisalign and Smile Direct Club in this article.) The main difference between Invisalign and any of the at-home products is that Invisalign is administered and monitored at the dentist's office. In fact, the only way to get Invisalign is through a dentist or orthodontist who offers it to their patients.
At-home products are do-it-yourself options. In most cases the patient does his or her own tooth impressions, and does not need to see a dental professional in person. The entire transaction is completed via phone calls, emails, and regular mail.
Many patients like the fact that they don't have to bother making dental appointments to check up on their progress during the straightening process. One drawback, however, is that there isn't a dentist monitoring progress, or making adjustments if needed.
Whether "at-home" or "at-the-dentist" straightening is the better choice (i.e. Invisalign vs. byte) depends on the individual. There are trade-offs with each process. Only by examining the pros and cons can you decide if Invisalign or an at-home option, like byte, is the better choice for you. 
byte's Special Features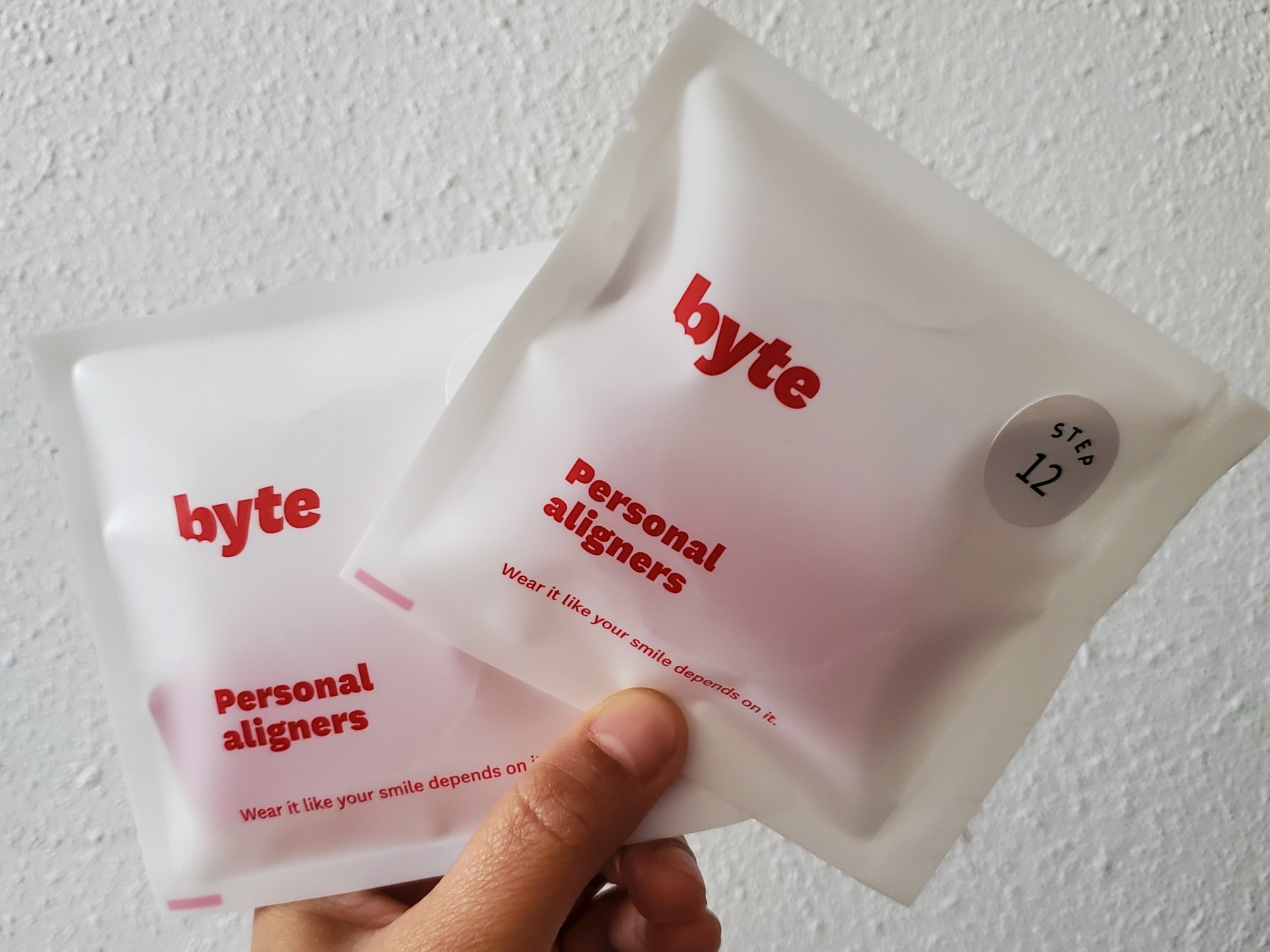 The reason that byte has made such a splash in the clear aligner market is that it makes some pretty impressive promises. It boasts a lower price than Invisalign, but also claims to work much faster than any other aligner, thanks to something called HyperByte®. HyperByte® is a high frequency vibration tool. Biting down on the HyperByte® for five minutes each day is said to cut treatment time in half.
Patients are also able to choose from two byte options: an All-Day Plan, or an At-Night Plan. All-Day byte aligners are worn for 20 to 22 hours each day, just like Invisalign. They can be removed to eat, drink, and brush. At-Night byte aligners are worn for only 10 hours, including while the patient sleeps.
Invisalign vs. byte: Treatment Time
Invisalign takes, on average, 12 to 18 months to work. This depends largely on how severe the issues are.
The company that makes byte claims that treatment can take as little as 3 months, with HyperByte's help. The At-Night treatment takes longer, even though the trays are made of a stronger, more rigid material. The fact that the patient wears them for fewer hours lengthens treatment time to around 6 months.
While byte's treatment time is considerably less than Invisalign's, it is not the best option for every type of issue. The worse the alignment, the longer it will take. Unfortunately, some very serious problems may not respond to byte at all.
Cost of Invisalign vs. byte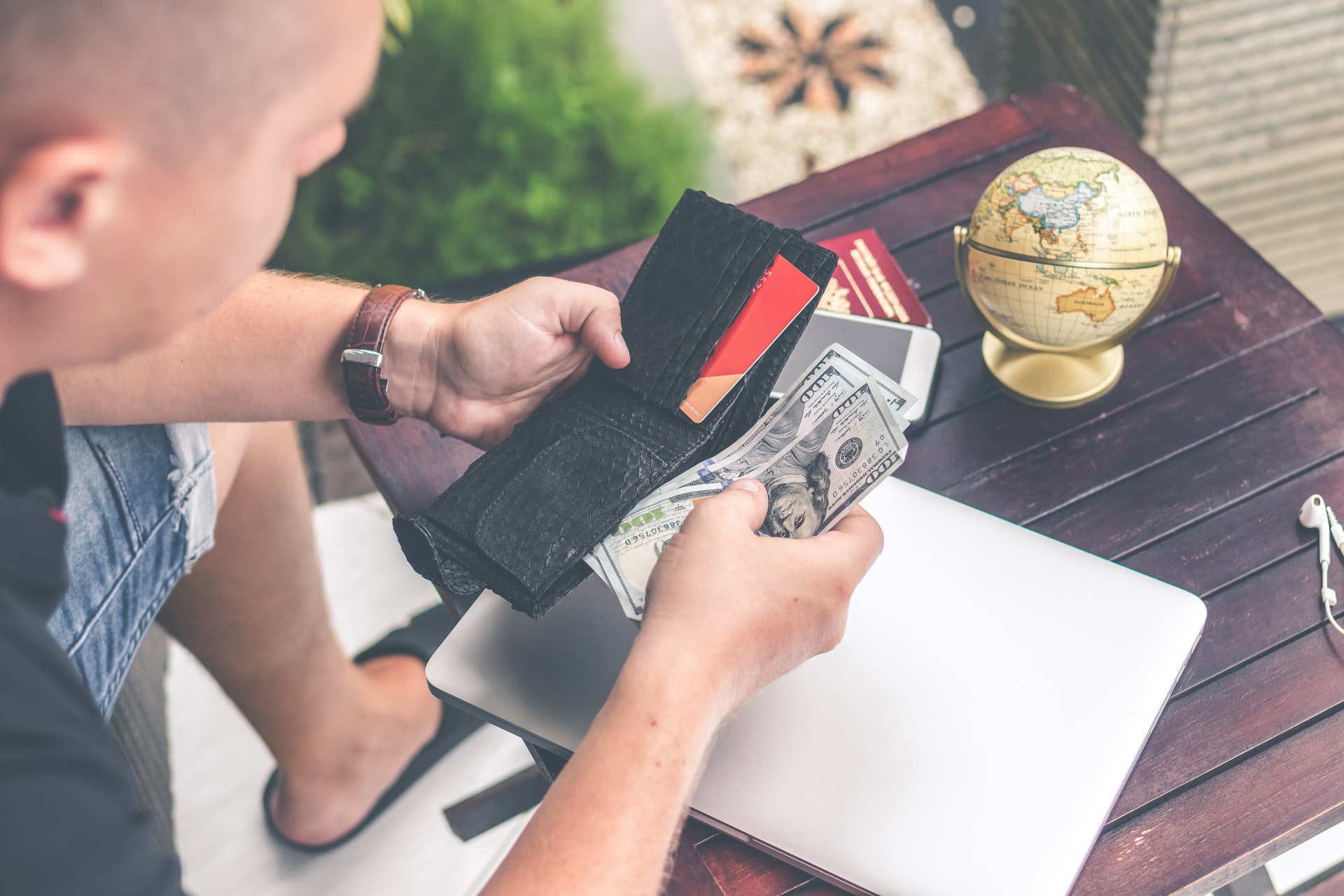 When comparing costs for Invisalign vs. byte, byte appears to be the clear winner. But is it really? Let's take a closer look.
The price of Invisalign typically ranges from $3000 to $6000, depending on the severity of the alignment issues. That price includes the entire treatment process from consultation through completion. Aftercare retainers can cost an additional $100 to $300.
As of this writing, byte advertises a flat fee of $1895 for All-Day aligners and $2295 for At-Night. A patient can choose a payment plan of $349 down and $83/month for 29 months for All-Day. At-Night costs $449 down and $99/month for 29 months.
Choosing the payment plan brings the All-Day total cost to $2756 and the At-Night cost to $3320, close to the low end of the Invisalign range. Byte patients do get retainers at no additional cost, but impression kits are $95. Plus, there's that trade-off: No in-person dental care.
The Process
All clear aligners work in the same way, gradually moving teeth into place using gentle pressure. They are made of medical-grade, BPA-free plastic in the shape of the upper and lower teeth. Each mold, called a tray, is worn over the teeth for a few weeks, then swapped out for another set. Brands differ in how their treatment process works.
Consultation
When seeking Invisalign, patients first find a dentist or orthodontist who offers the product. You may be able to get them from your own dentist. Our online tool can help make an appointment for you with someone in your area if you need a dentist or if yours does not offer the product.
As we've already mentioned, aligners won't work for every problem, and only dentists can assess whether or not a patient is a good candidate for Invisalign treatment. If they are, they can proceed with the next step: making impressions of the teeth. If not, they can look into other options like braces.
The byte process is entirely remote, so there is no consultation. Patients order the impression kit to get started. If byte is not a good option for their particular problem, they won't find out until their impressions are reviewed by byte's dental team.
Impressions
Invisalign patients get their impressions done by their dentist or orthodontist. These might be done with a putty compound placed over the teeth, making an indentation, or with 3D imaging. The dentist will also have access to the patient's history and x-rays to help get a clear picture of the teeth and their roots.
With byte, the patient orders an impression kit and does a mold of their own teeth at home. If they aren't careful, or don't follow the instructions exactly, they may have to repeat the process.
With both products, the impressions are sent to a lab where dentists and orthodontists put together a treatment plan. A series of trays is created to gradually move the teeth into the correct position.
Monitoring
Because clear aligners are removable, their success depends partly on how disciplined the patient is about wearing them. With Invisalign, patients see the dentist every 4 to 6 weeks for a checkup. For some people, knowing that the dentist will see a lack of progress if they slack off is enough incentive to keep them in for the allotted time.
Aside from that, the dentist can make sure that everything is progressing as planned. If there needs to be an adjustment or change in treatment, they can take care of it.
Unless they are having a problem with their aligners, byte patients don't need to have any contact with their dental team. The only way they can judge their progress is by what they see in the mirror.
Completion and Follow Up
After Invisalign treatment, the dentist can determine how well it worked. If it needs more time, they can prescribe additional trays. They can also fit you for a retainer if it's needed. Over time, they can keep an eye on your alignment to make sure no major shifting occurs.
With byte, retainers are included in the cost of treatment. They offer a "byte-for-life" guarantee, promising to repeat the straightening process if the teeth shift out of alignment. Because the company is so new, there is no data on how well this guarantee works, but it is an impressive promise. Because follow up care is up to the patient, they would need to initiate the retreatment request with byte.
Types of Issues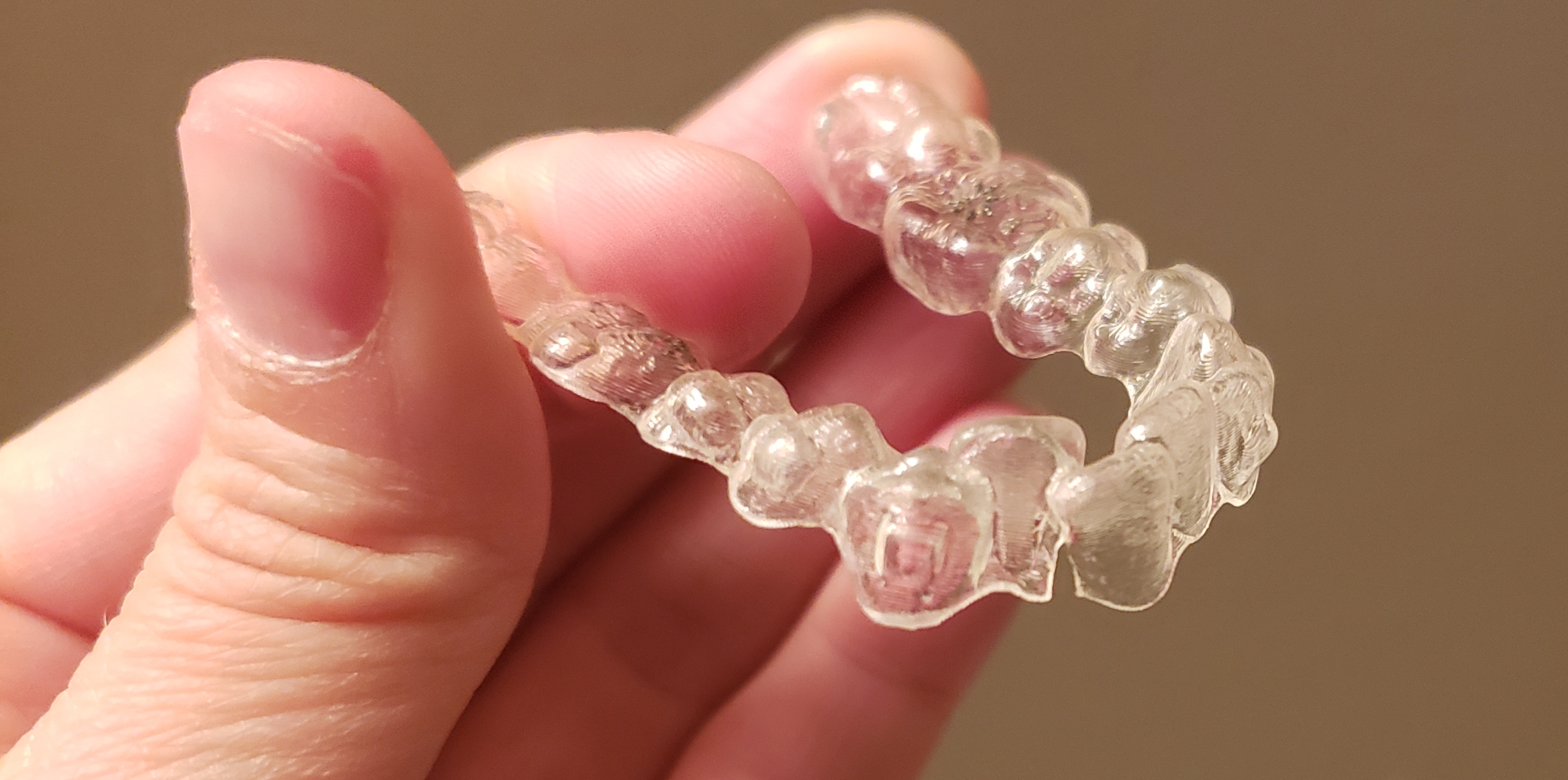 Severe alignment issues or malocclusions (overbite, underbite, or crossbite) can sometimes only be helped with traditional metal braces. Clear aligners are usually only able to help mild to moderate crowding and crookedness.
Invisalign does a better job than some other clear aligners, including byte. This is partly due to the fact that Invialign treatment can use some aspects of regular braces, such as elastics and expanders. Dentists can also use something called Smartforce attachments. These are small, plastic nubs that are cemented onto the teeth (and removed when treatment is done). This provides a way for the aligners to click into place for a more secure fit.
Byte does not tackle some alignment issues such as large gaps or severe crowding. One could argue that this is part of the reason they can work in such a short timeframe.
Invisalign vs. byte: The Verdict
Invisalign and byte are very similar products that both get results. They have very different business models, especially when it comes to patient interaction. Invisalign is very hands-on, with a dentist's or orthodontist's care every step of the way. Byte is very much a do-it-yourself process. Dentists and orthodontists create the plan for the patient, but there is no interaction. A patient could go through the entire treatment without ever touching base with someone at the company.
Cost and the time it takes for treatment will no doubt come into play when deciding between the two. Both involve a significant investment. And patients also need to decide if they're comfortable handling their care themselves, or if they would prefer the guidance of their dentist. Most important, they need to pick which product that will give them the results they want for the best value.